By Nicholas D. Kristof | The New York Times | September 22, 2012 | [
Original Article
]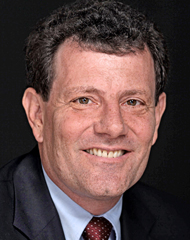 So why do parts of the Islamic world erupt in violence over insults to the Prophet Muhammad? Should we curb the freedom to insult religions that are twitchy?
I think a few things are going on. The first is that many Muslim countries lack a tradition of free speech, and see ridicule of the prophet as part of a larger narrative of the West's invading or humiliating the Islamic world. People in these countries sometimes also have an addled view of how the United States handles blasphemy.
Remember also that it's not just Muslims who periodically go berserk, but everybody — particularly in societies with large numbers of poorly educated young men. Upheavals are often more about demography than about religion: the best predictor of civil conflict is the share of a population that is aged 15 to 24. In the 19th century, when the United States brimmed with poorly educated young men, Protestants rioted against Catholics.
More broadly, this is less about offensive videos than about a political war unfolding in the Muslim world. For his time, Muhammad was socially progressive, and that's a thread that reformers want to recapture. Mahmoud Salem, the Egyptian blogger better known as Sandmonkey, wrote that violent protests were "more damaging to Islam's reputation than a thousand so-called 'Islam-attacking films.' "
But it would be a mistake to back off and censor our kooks. The freedom to be an imbecile is one of our core values.
In any case, there will always be other insults. As some leading Muslims have noted, Islam has to learn to shrug them off. My bet is that we'll see more turbulence in the Arab world, but that countries like Egypt and Tunisia and Libya won't fall over a cliff. A revolution isn't an event, but a process.